40cm White Rose Bear
with Red Heart
The Perfect Gift! 🎁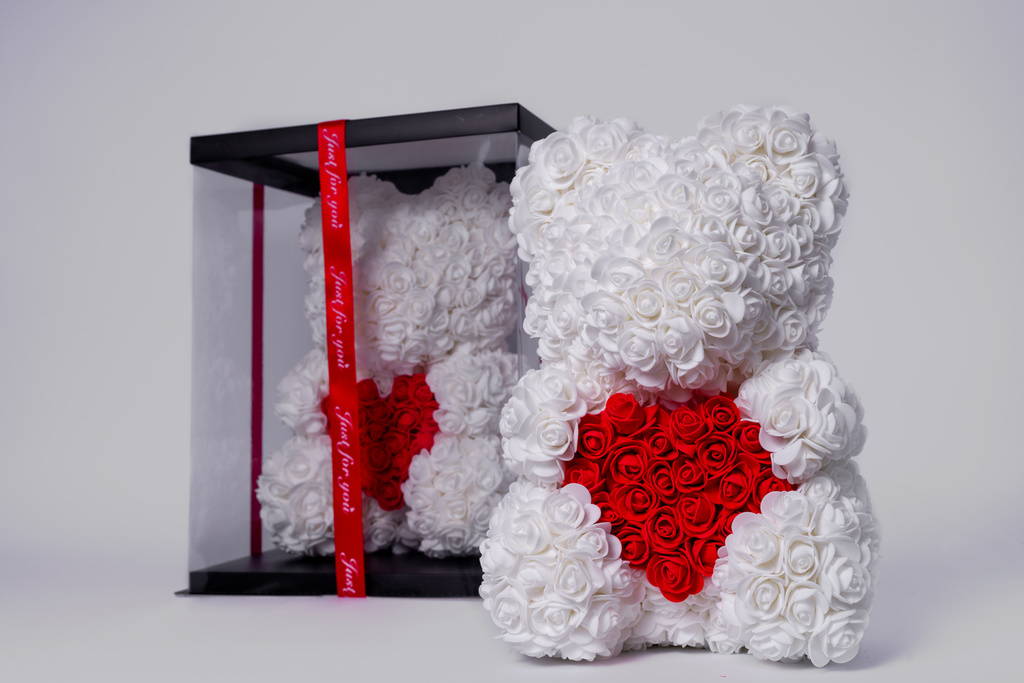 Transparent Gift Box Included

Artificial Flowers That Last Forever

Same Day Shipping (Before 5pm CST)
"My boyfriend bought me a Rose Bear for Valentine's Day and I absolutely LOVED IT! It is the cutest thing ever!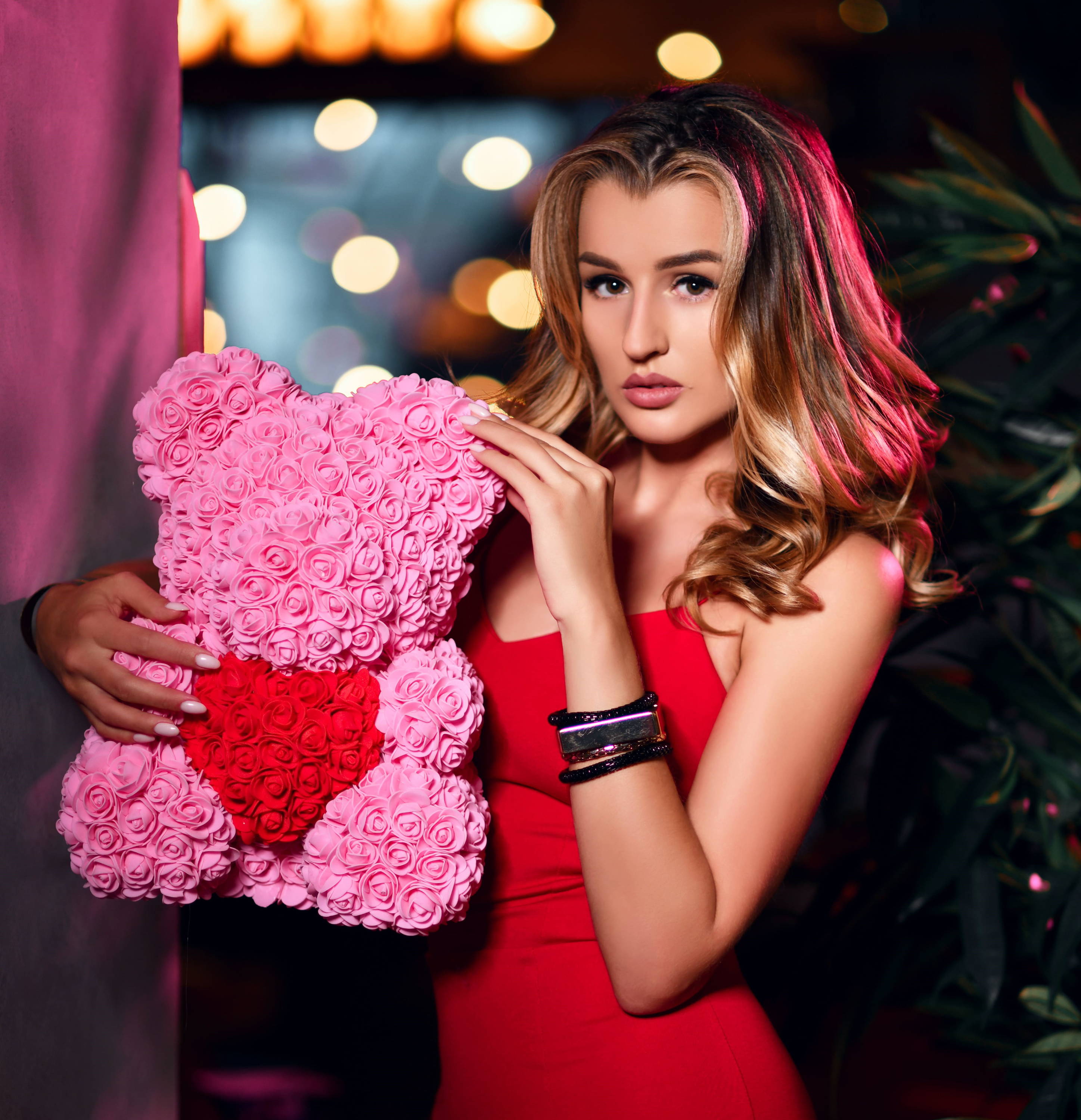 Give the person you love a gift made of roses that will last forever! Our Award Winning Rose Bears are made of soft artificial roses in nice romantic colors! The perfect gift that will look great as a decoration piece in your loved one's home. Our Rose Bears last a lifetime with no care needed! Perfect for Valentine's Day, Anniversaries, Weddings, Birthdays, or any special occasion! Make your loved one feel special! Order your Rose Bear today!
100% No-Risk Money Back Guarantee
The PERFECT Valentine's Day Gift!🧸
We Offer 3 Romantic Colors!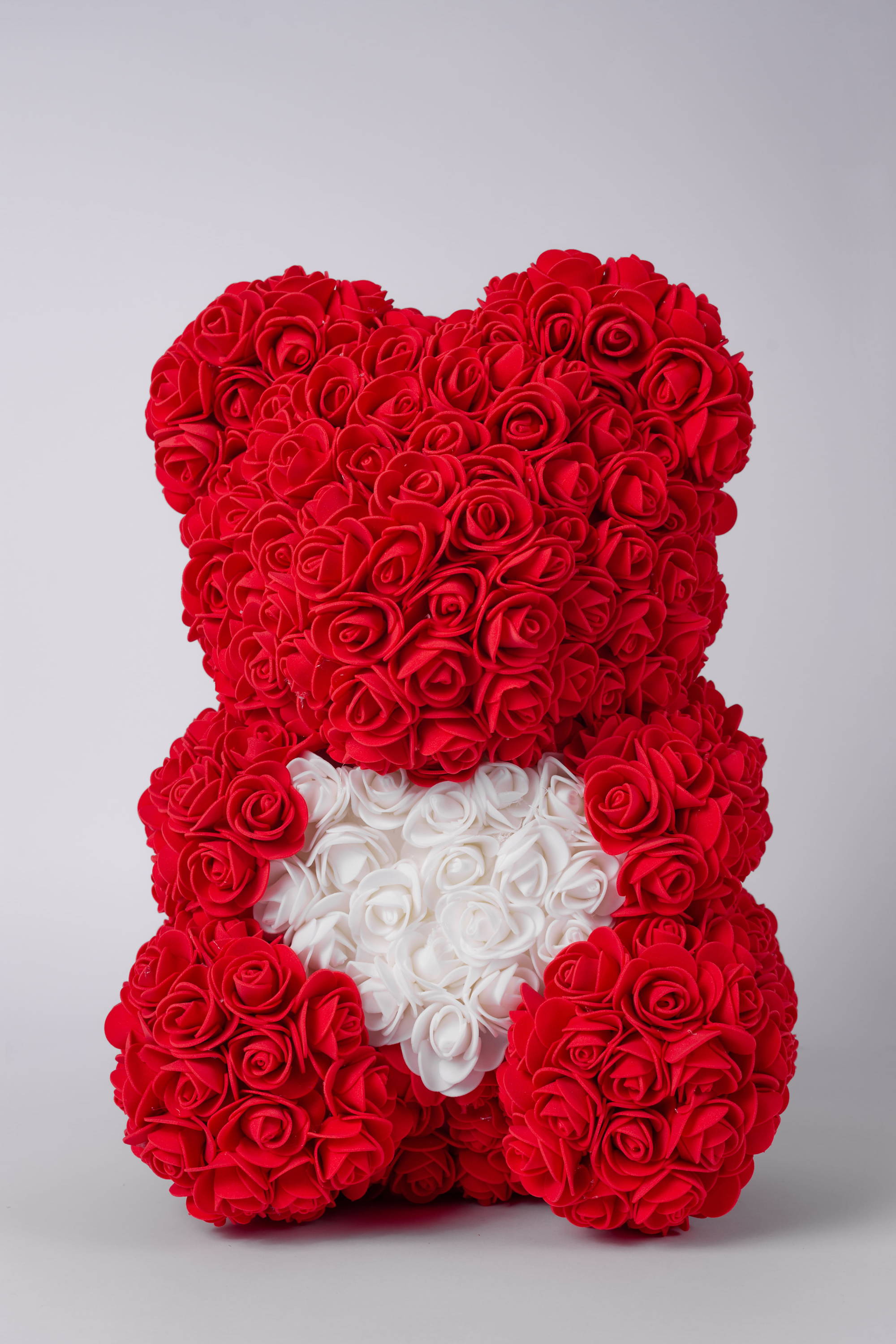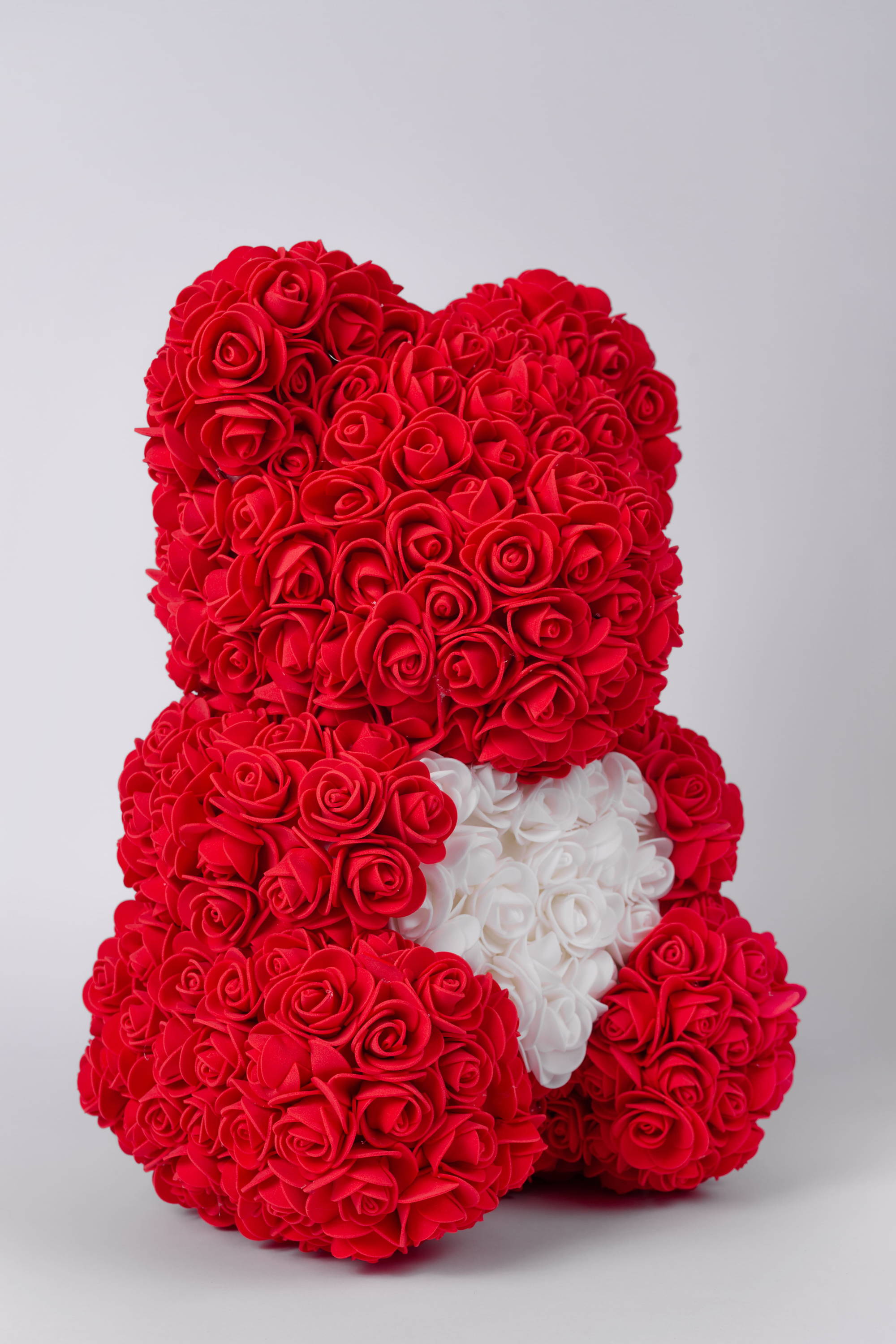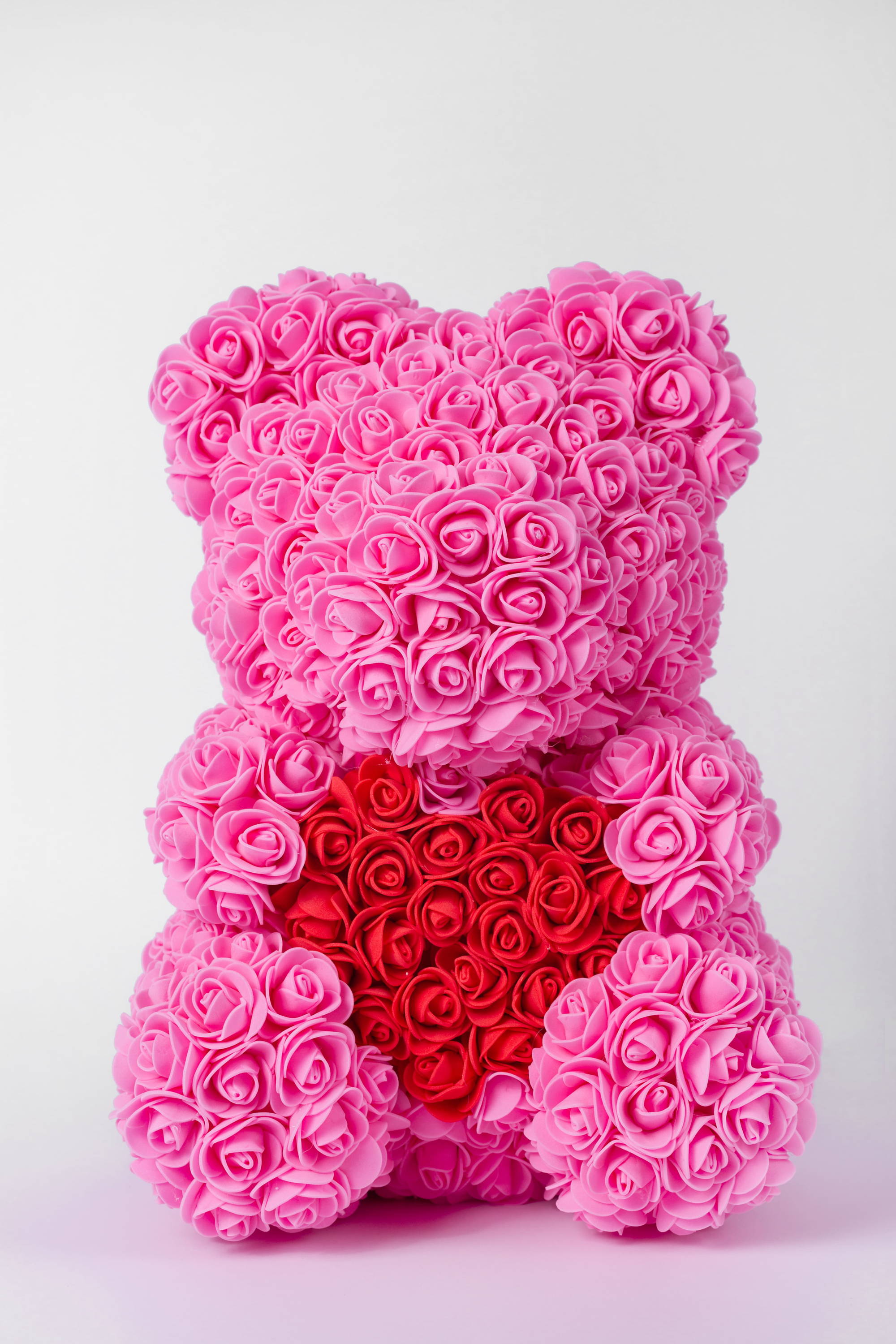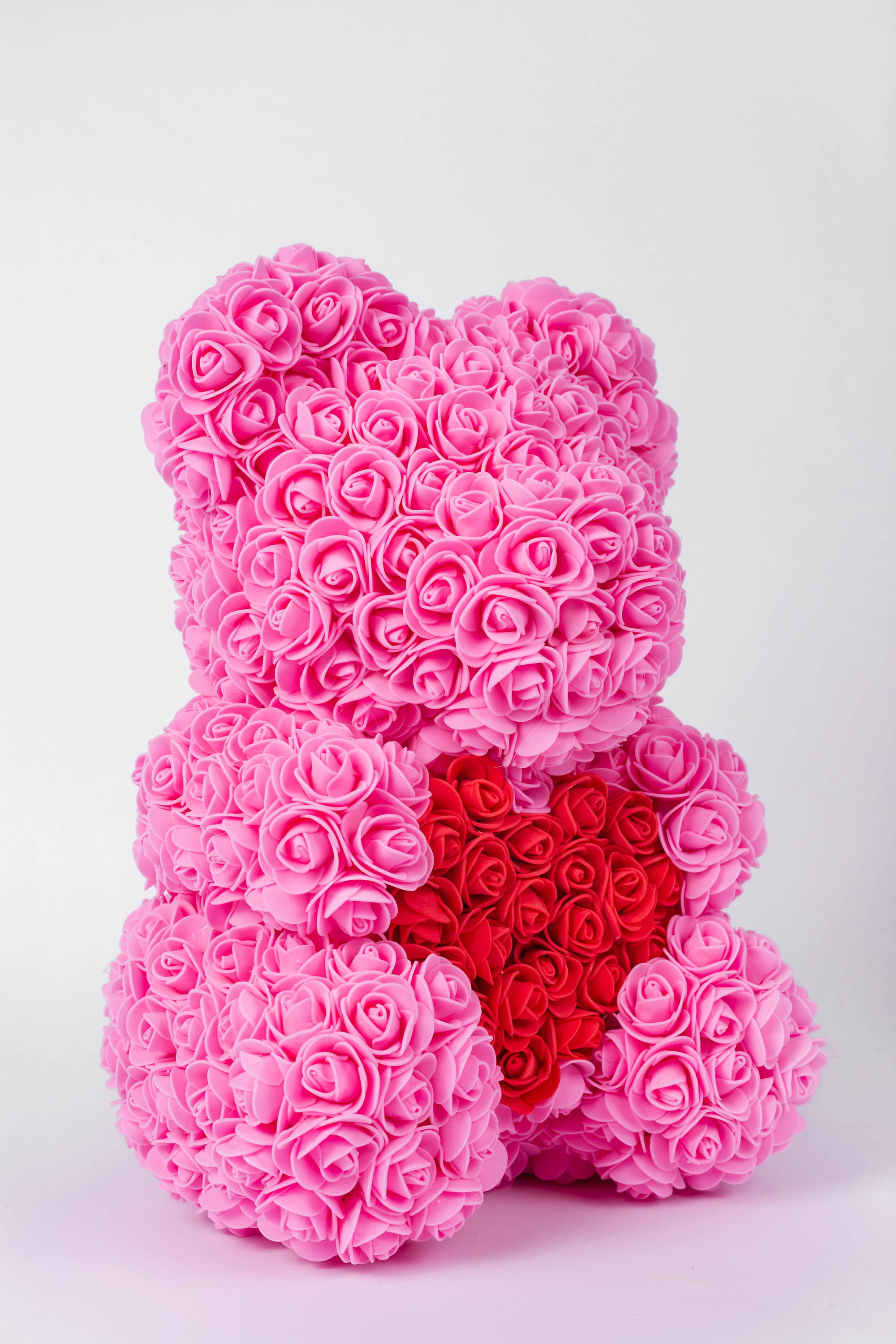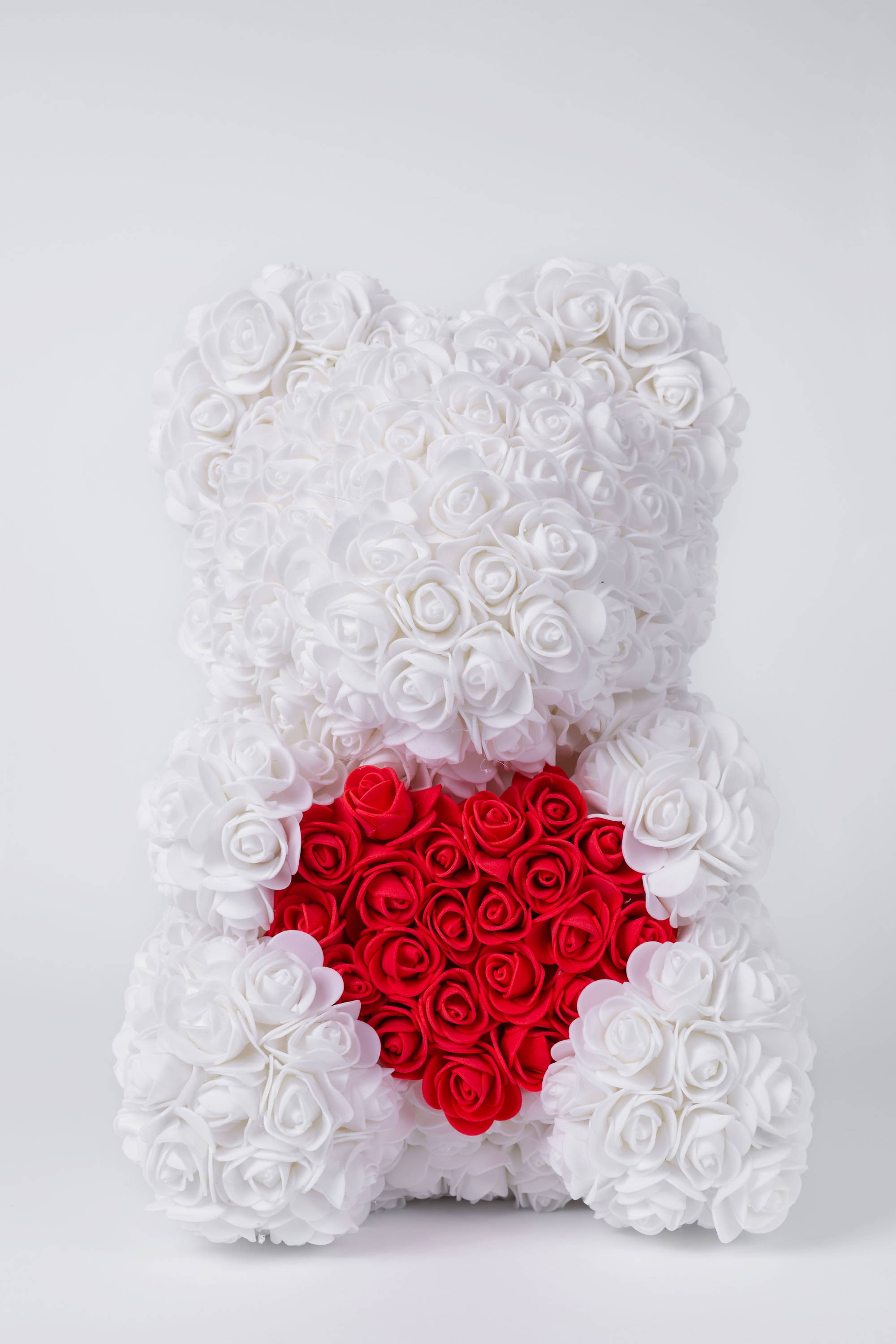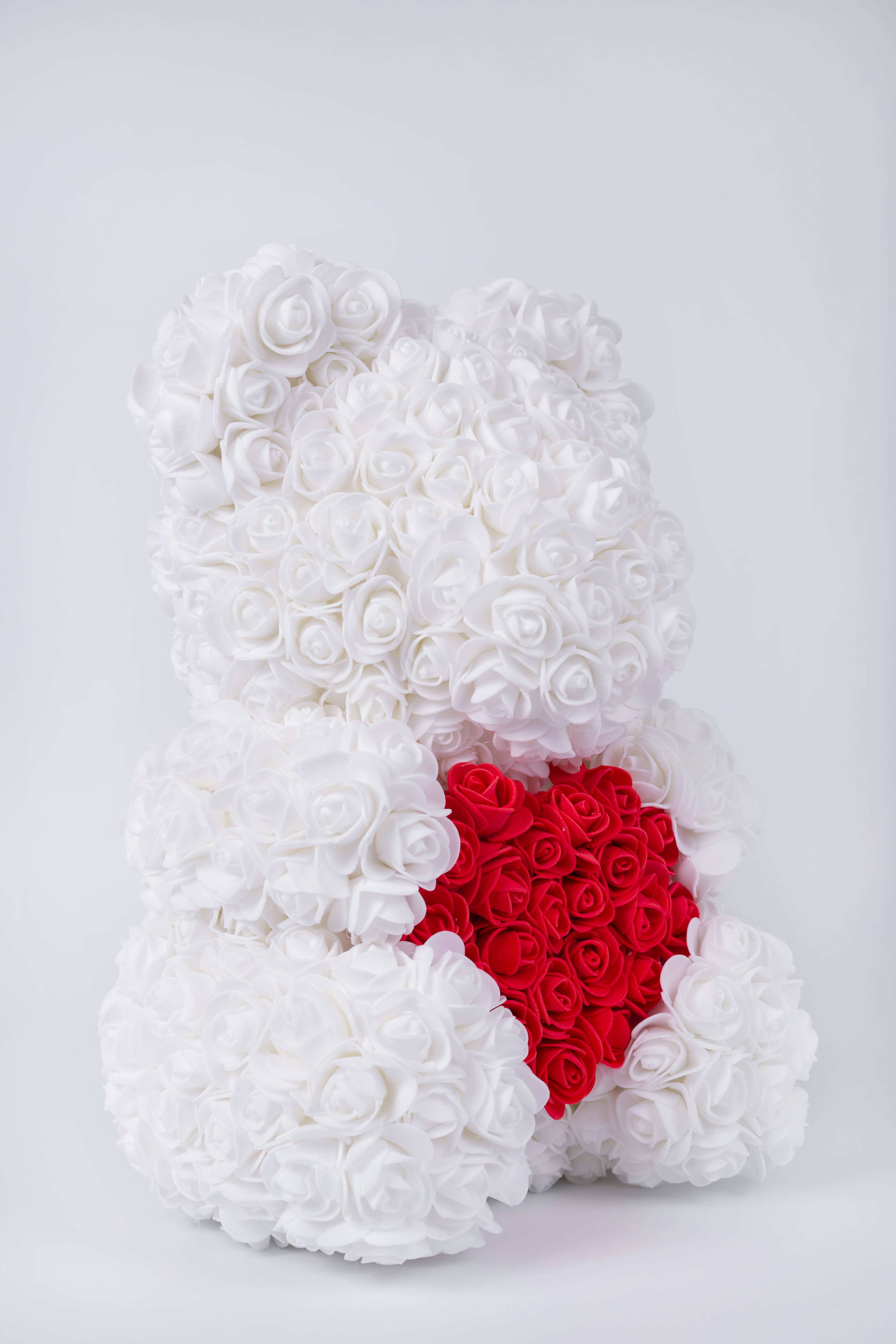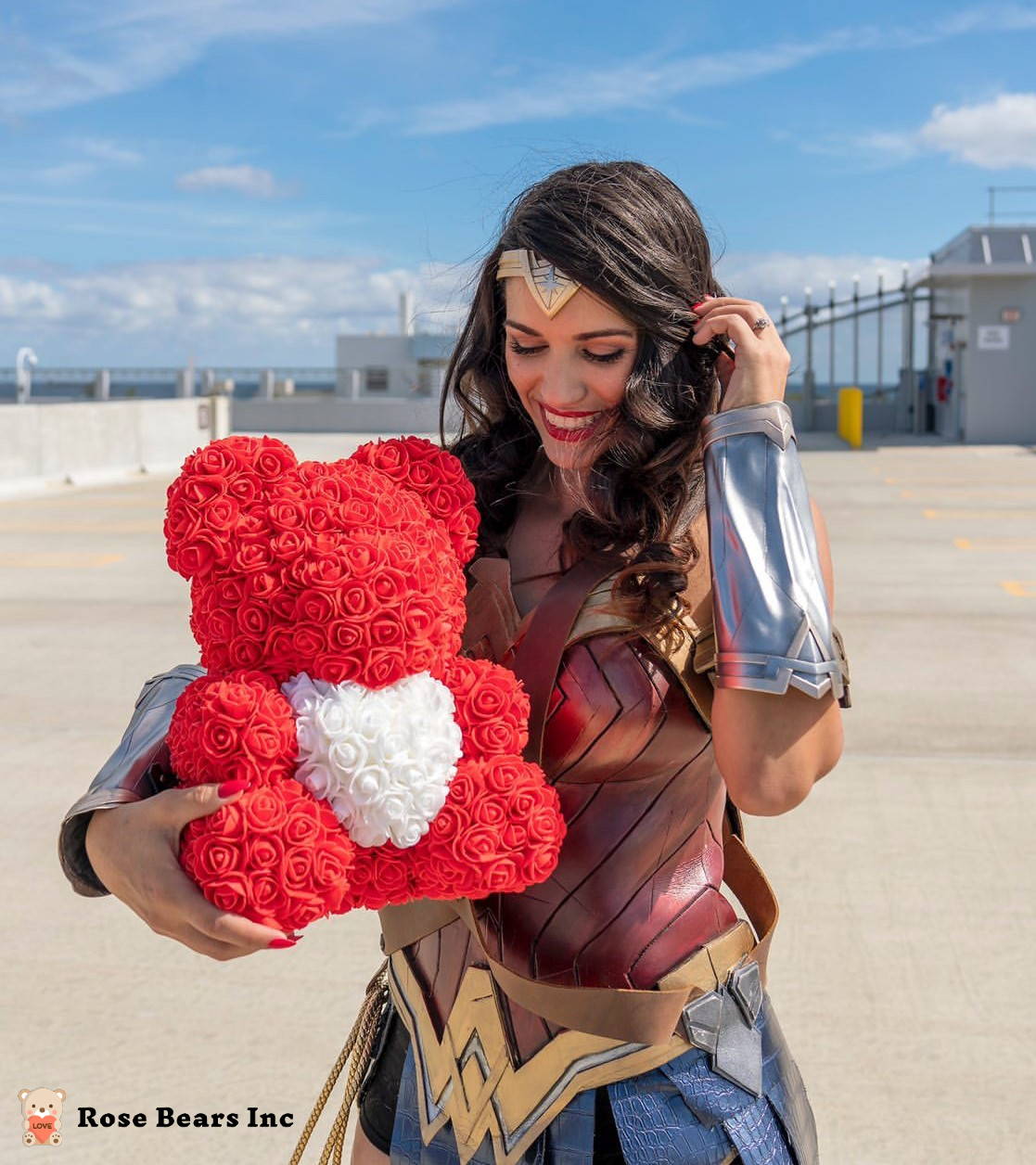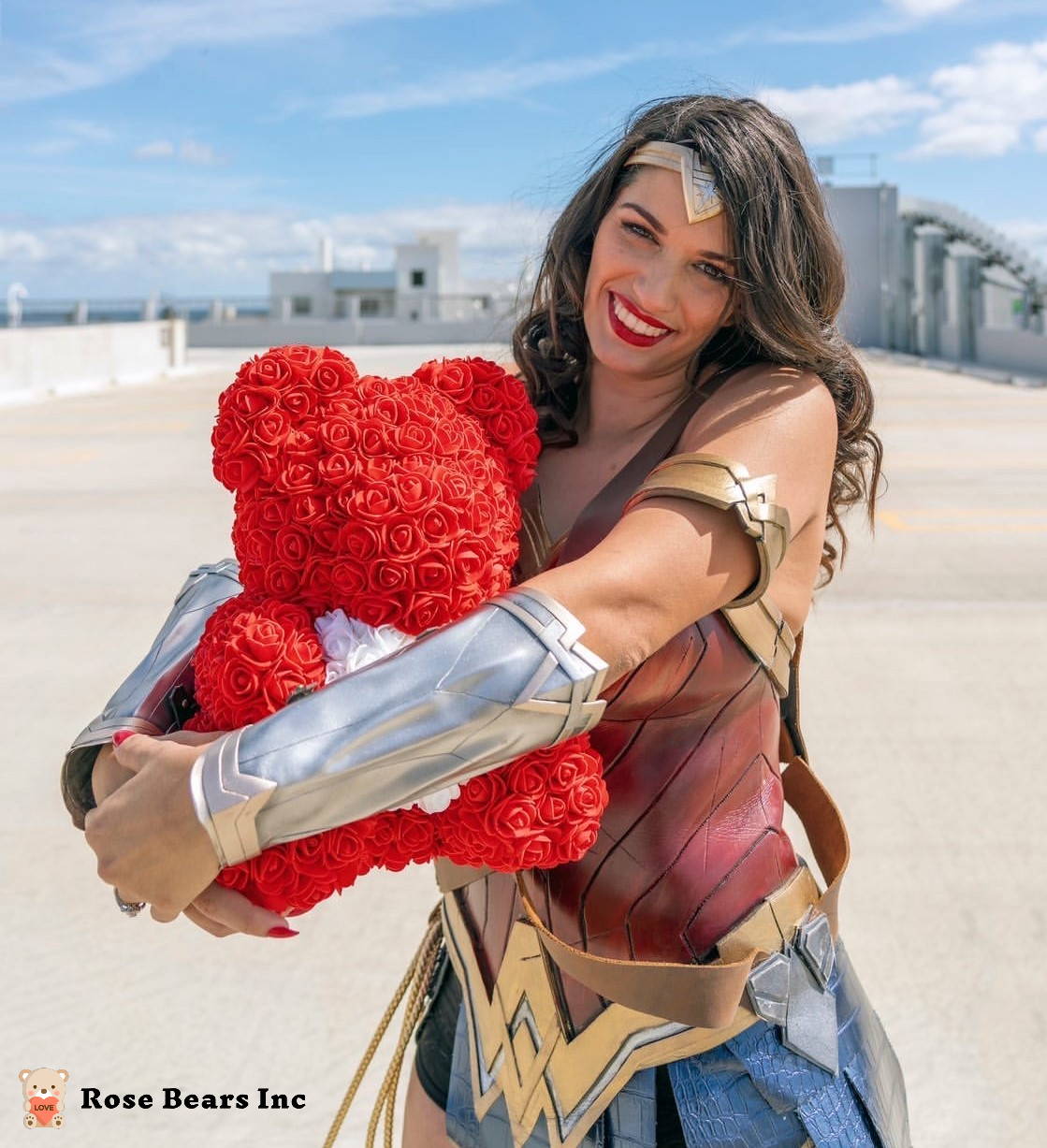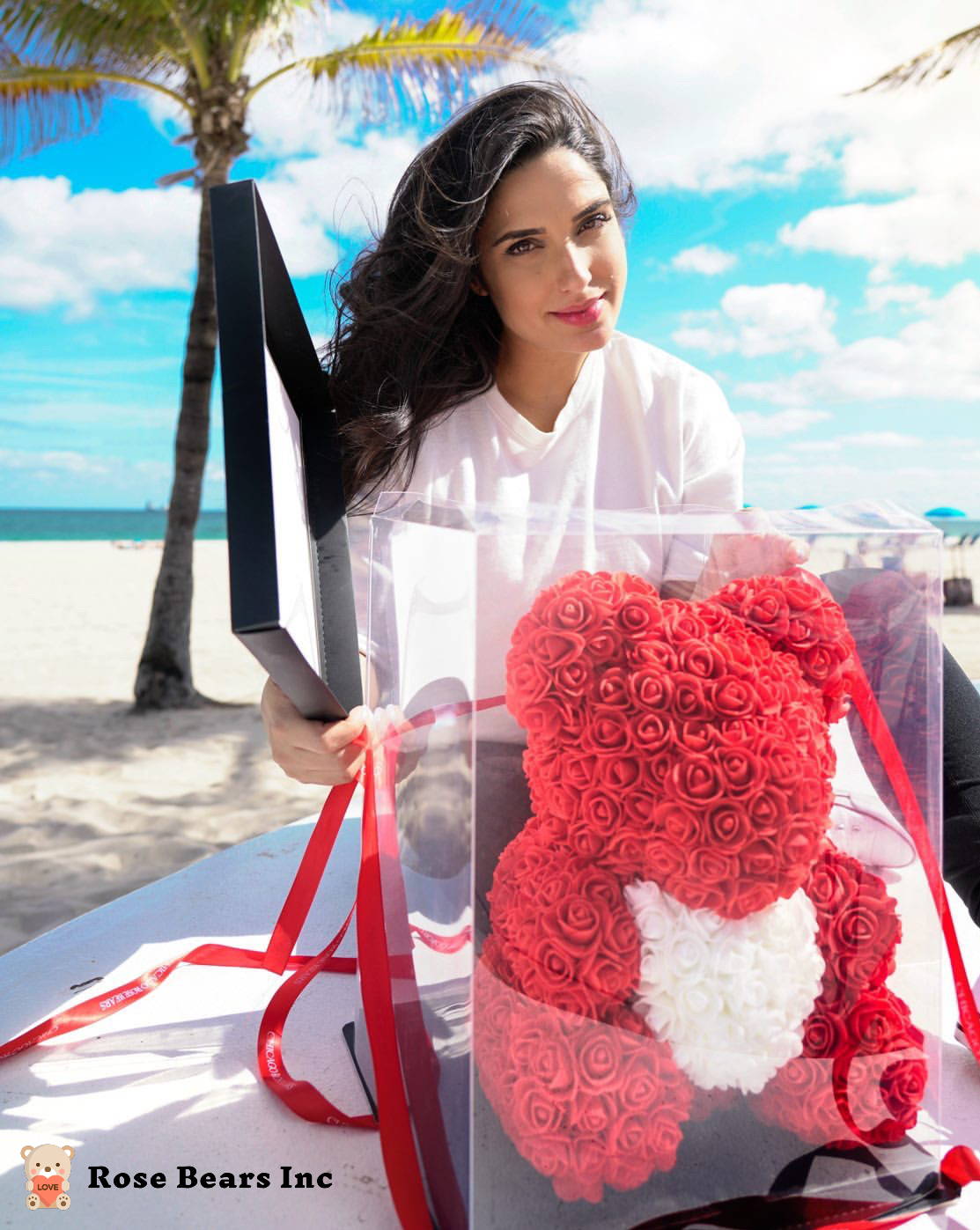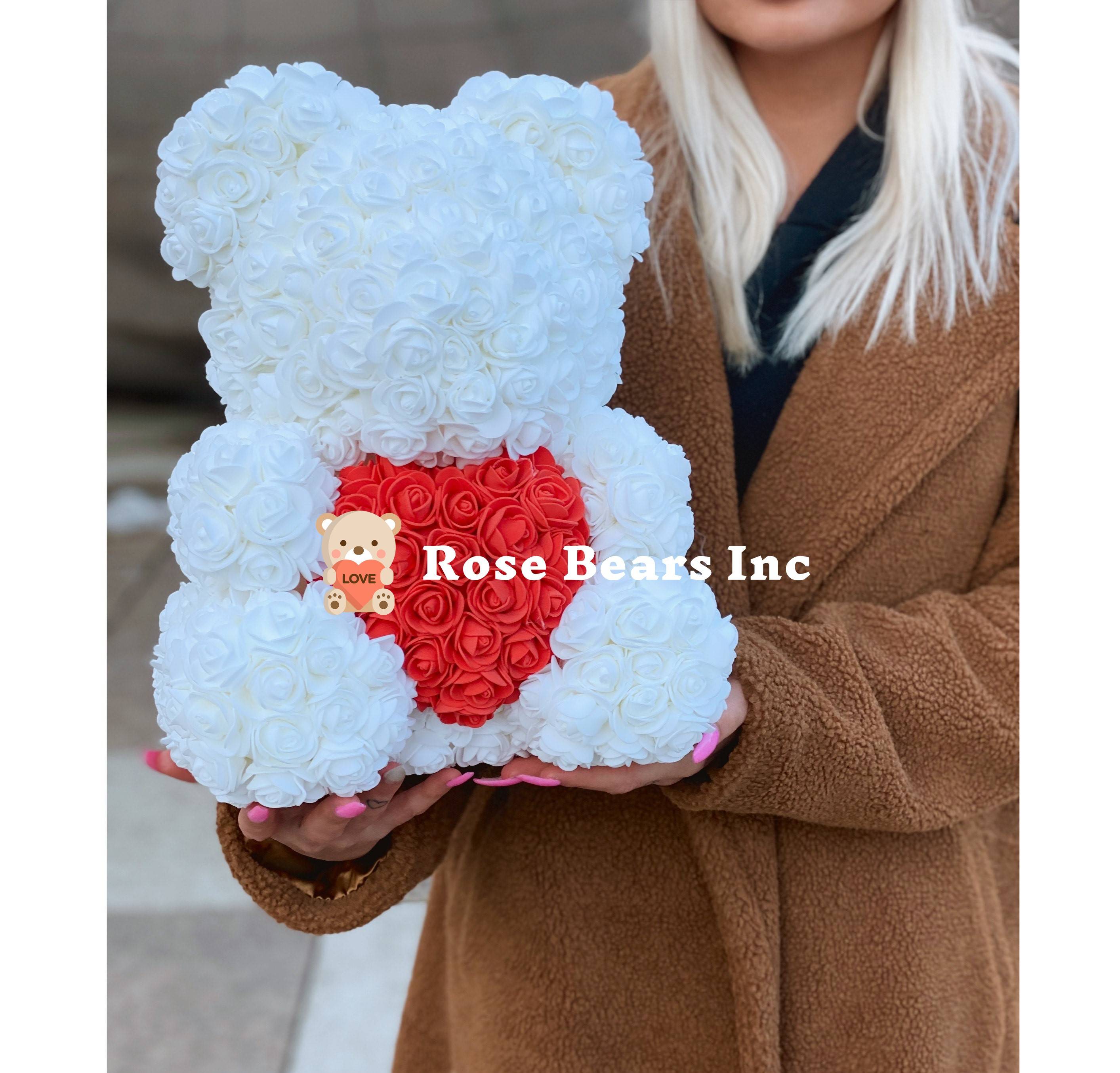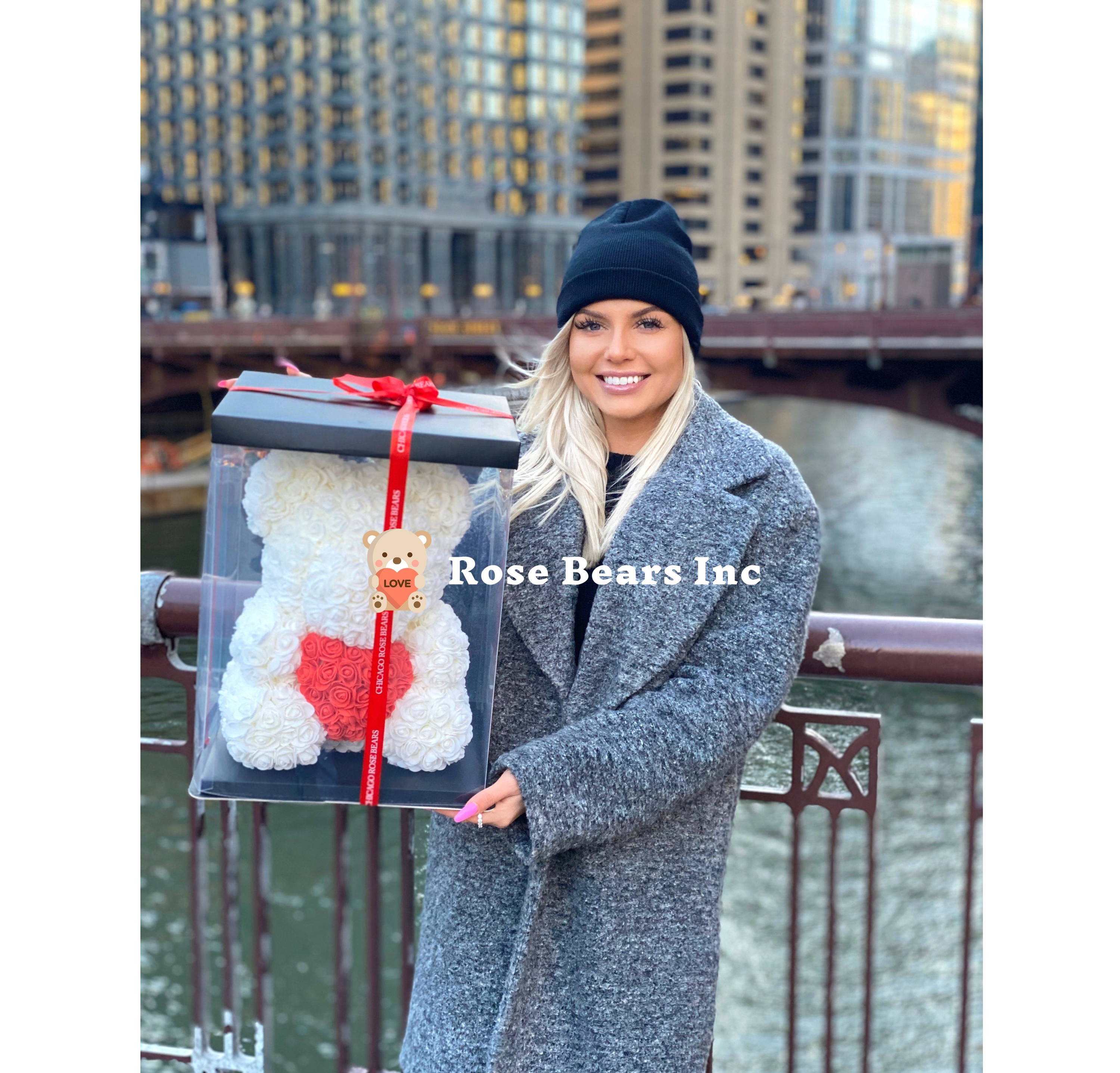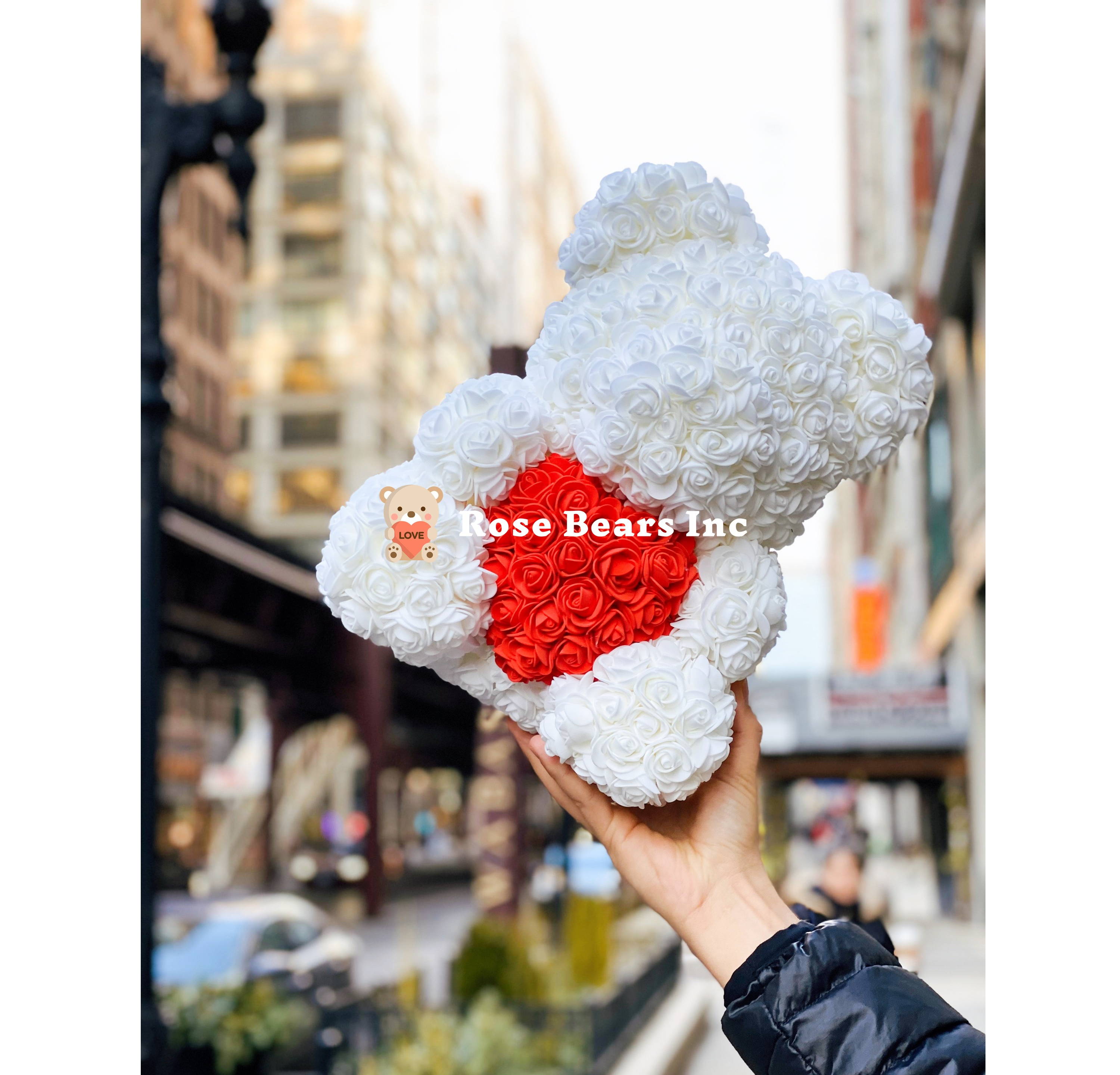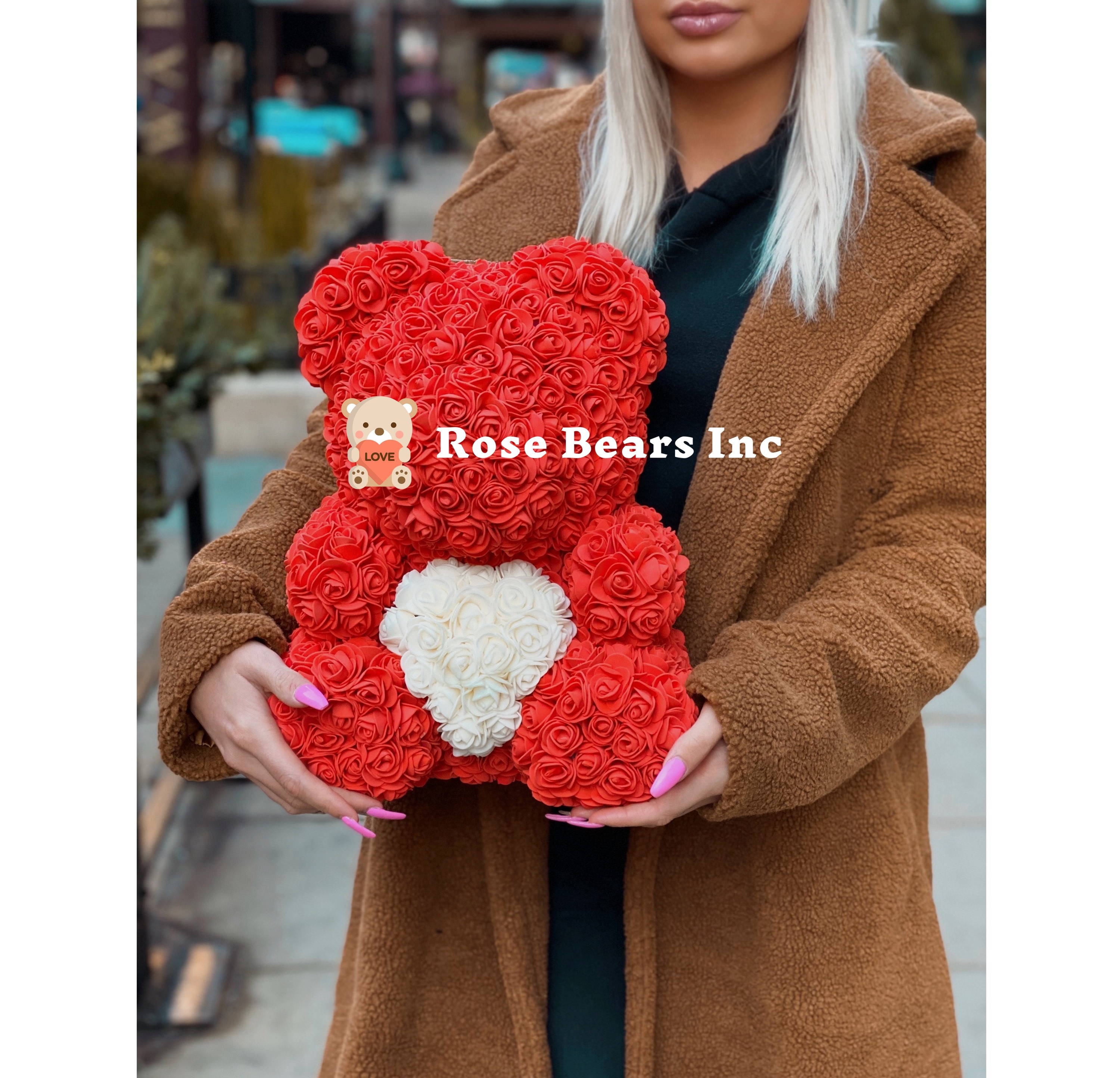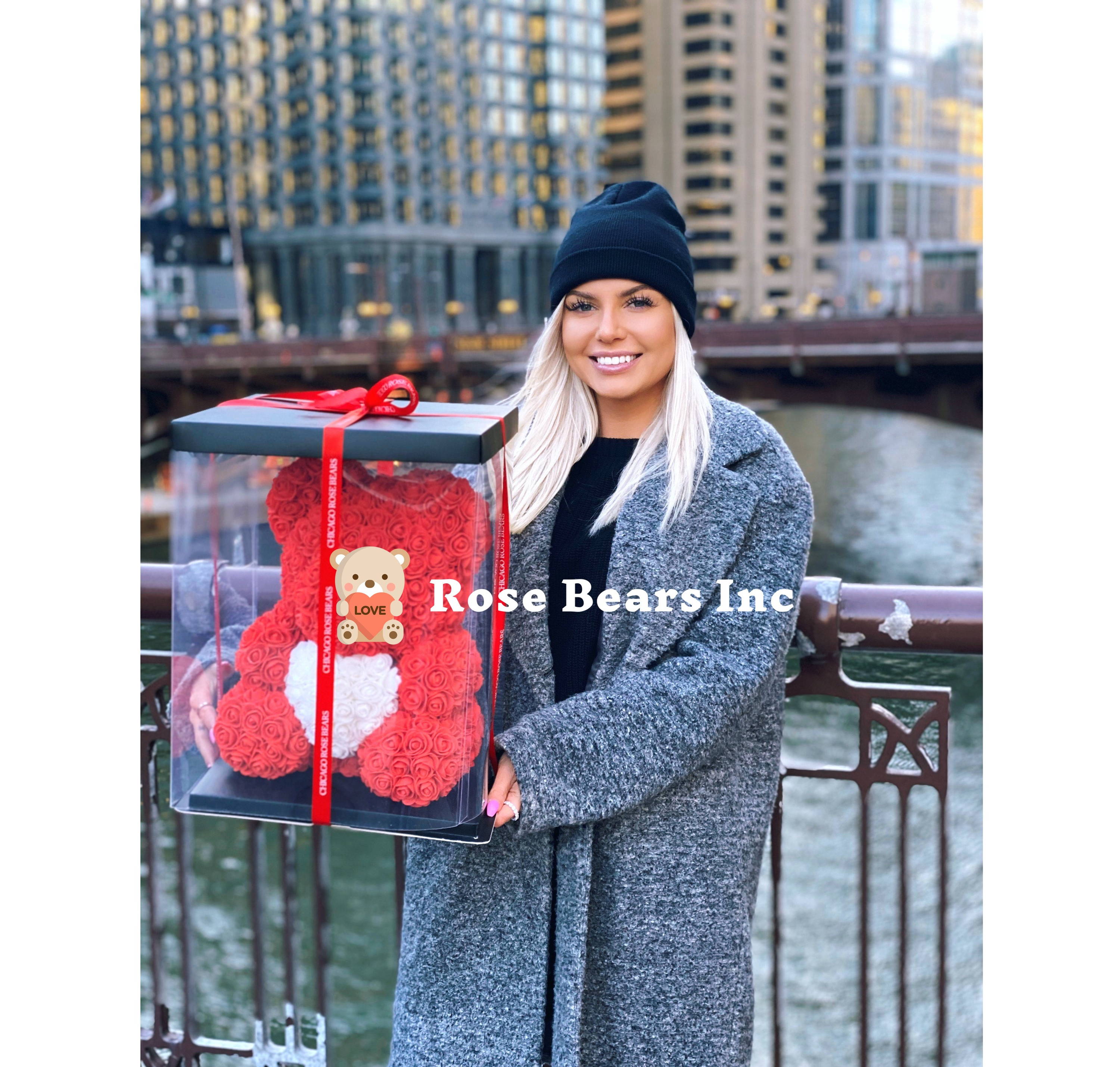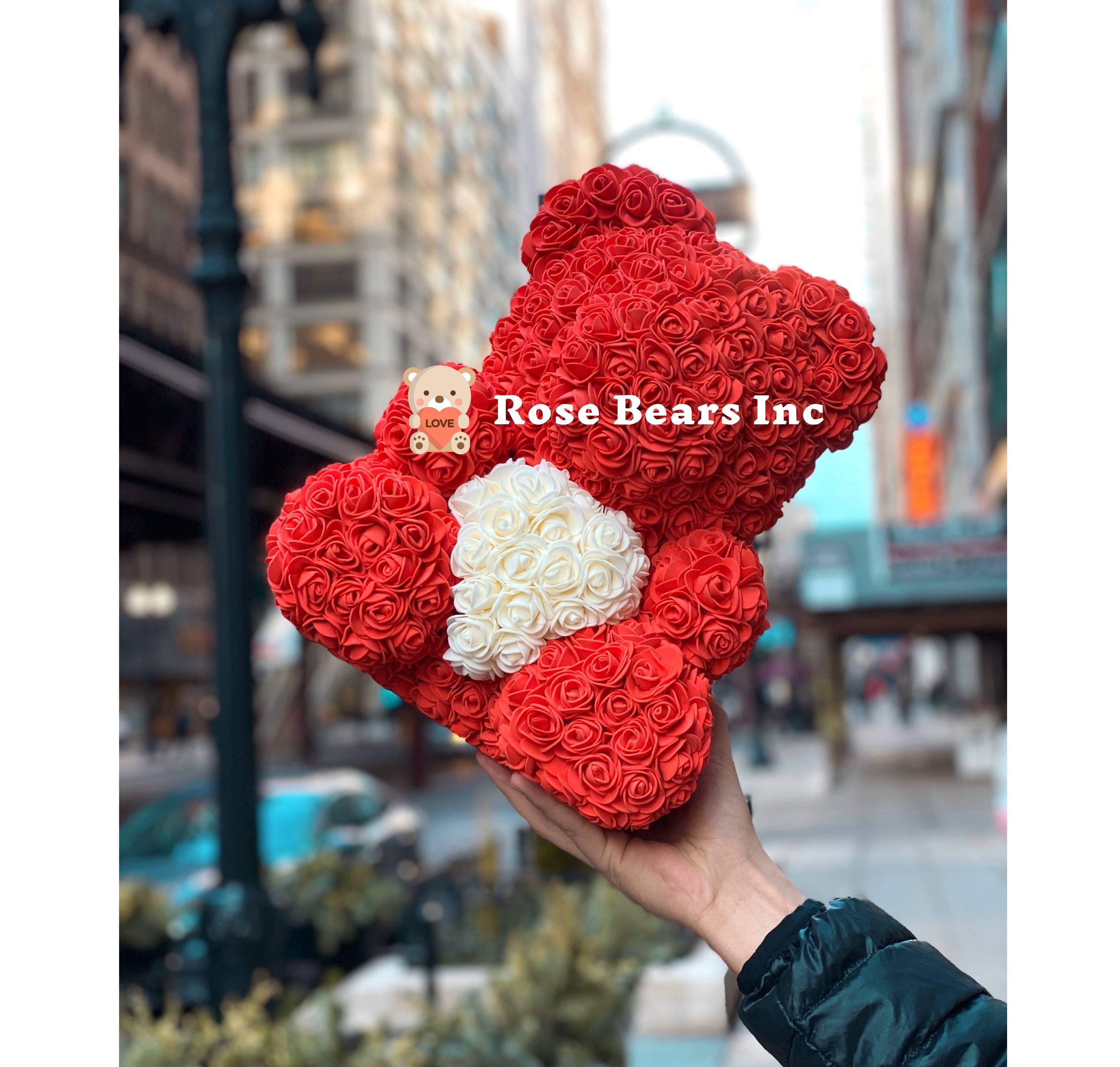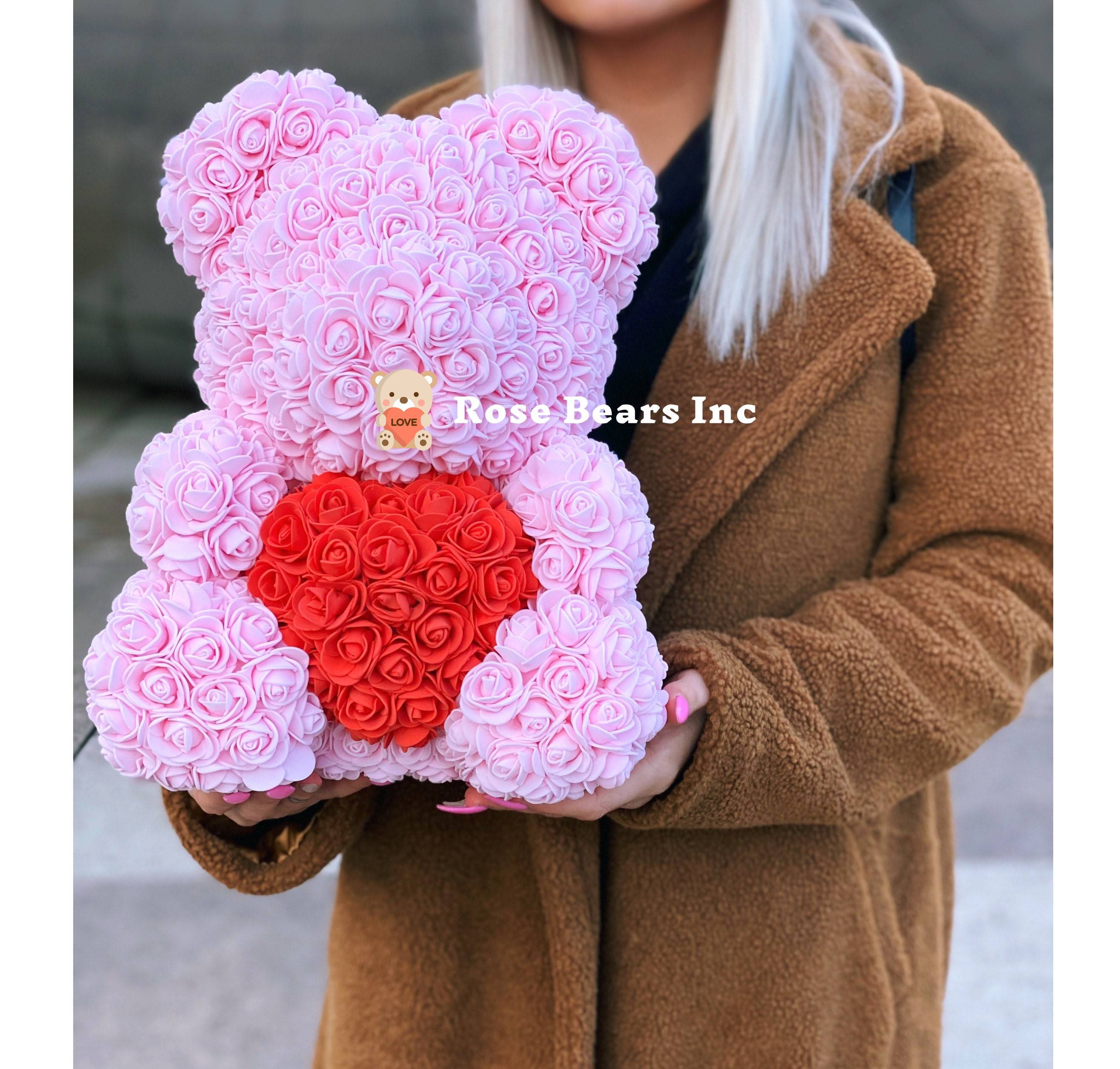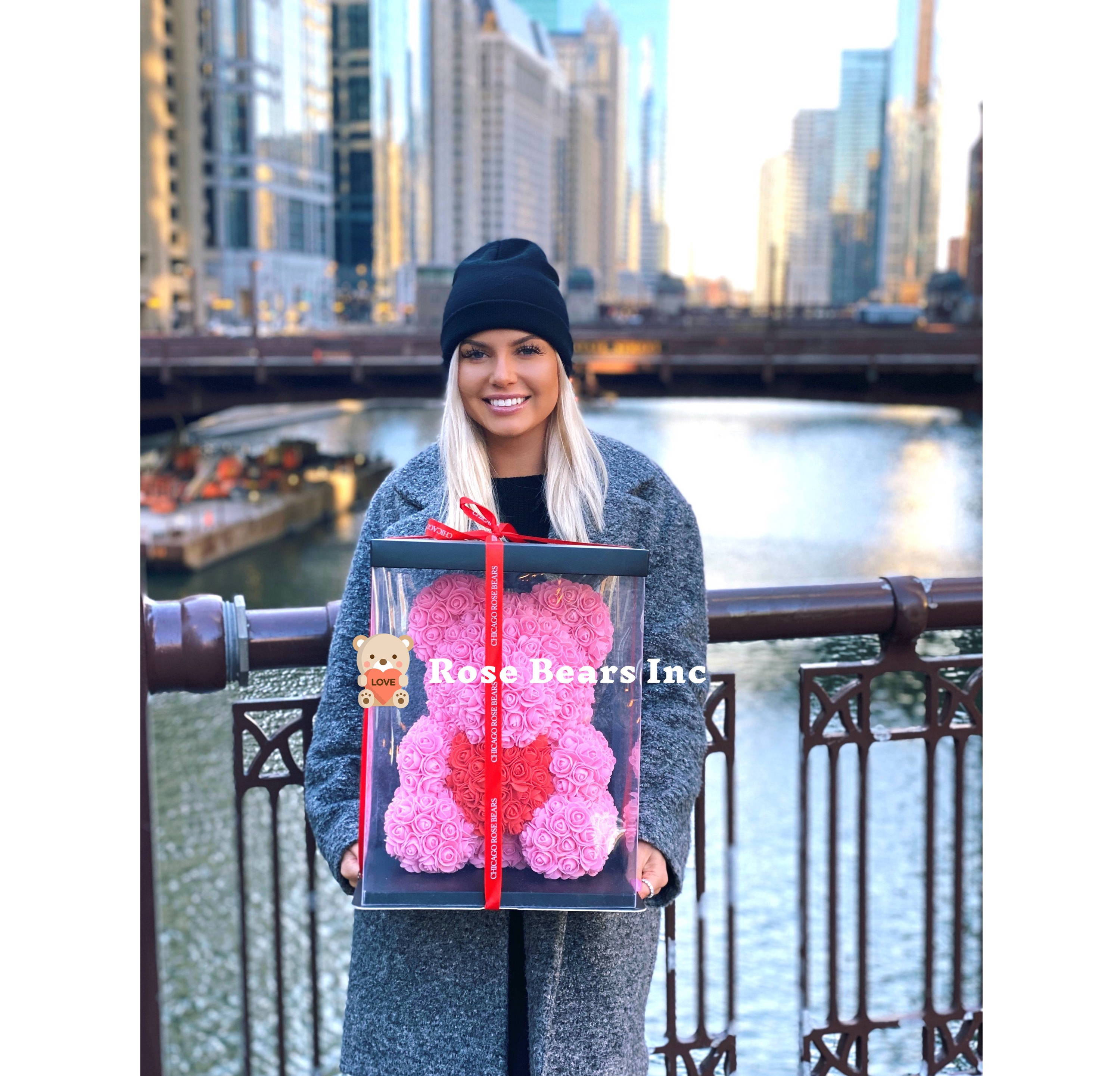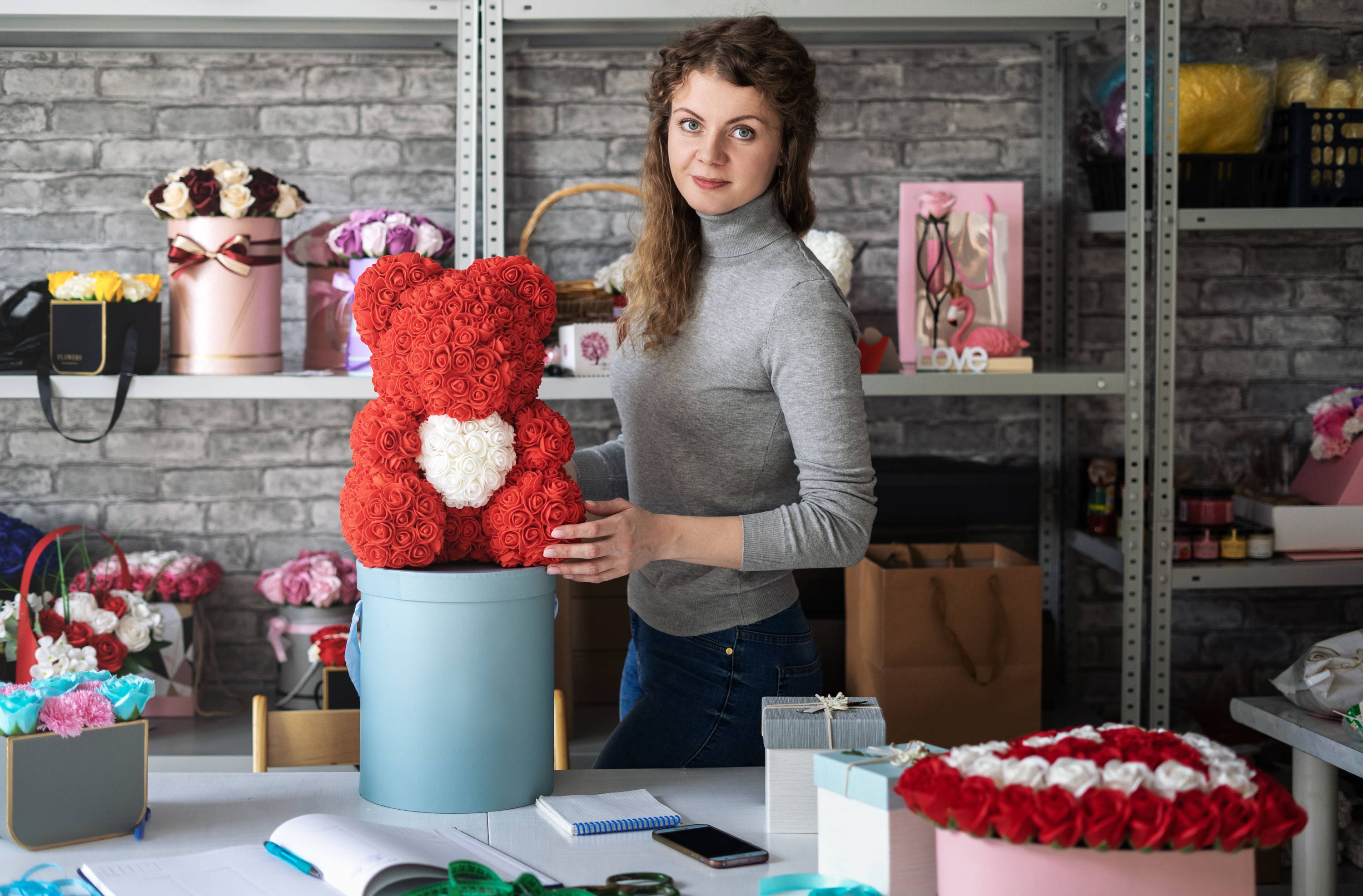 Rose Bears Inc was founded to redefine the traditional method of giving just flowers into a non-forgettable and unique gift. These artificial rose bears are perfect for any special occasion and will always last forever! Roses are the symbol of love and joy! Our ultimate goal is to make our customers happy and provide them with a memorable gift! 🌹
Rose Bears Inc is a family owned and operated small business in Chicago, Illinois. We here at Rose Bear Inc are dedicated to creating a luxury gift that will last beyond the time of real roses! Our customers mainly purchase our rose bears for birthdays, mother's day, anniversaries, and Christmas. 🎁
Rose Bears Inc is dedicated to providing you with a gift that guarantees quality, provides a luxurious feeling, and a memory that will never be forgotten! Our rose bears are handcrafted by highly trained artisans who are determined to provide perfection and deliver a unique gift for your loved ones or significant other. ❤️
FREQUENTLY ASKED QUESTIONS
How long do the roses on the bears last?
Our Rose Bears are made from artificial/synthetic roses that last forever! No care is needed for them.
Do the Rose Bears come with a transparent gift box?
Yes! All of our Rose Bears come with a transparent gift box wrapped around in a ribbon.
How long does shipping usually take?
All orders that are placed before 5pm (Central Standard Time) will be processed and shipped that same day! Our Shipping Services are mainly UPS Ground (1-3 business days), UPS 2 Day Air (1-2 business days) and UPS Overnight Air (1 business day). We try our very best to get our products to our customers as quickly as possible!
Are Rose Bears just for Valentine's Day?
No! Our Rose Bears are perfect for any occasion! They make great gifts for Birthday's, Anniversaries, Weddings etc. However they are extremely popular during Valentine's Day!
How tall is one Rose Bear?
Our Rose Bears are 40cm tall. That is roughly 16 inches.
Guaranteed Valentine's Day Delivery ❤️
Don't Take Our Word For It!
Look What Customers Are Saying!
Handmade - Better Quality

Transparent Gift Box + Ribbon

Fully Assembled - Ready to Go
Machine Made - Cheap Quality

Requires Customer To Assemble